Intersport Becomes Motul Dealer in Northern VA
Posted Tuesday, Apr 19, 2022
FOR IMMEDIATE RELEASE
MOTUL ENGINE OIL LUBRICANTS NOW AVAILABLE AT INTERSPORT
European Auto Service Center in Northern Virginia Becomes Official Authorized Dealer for Motul Automotive Products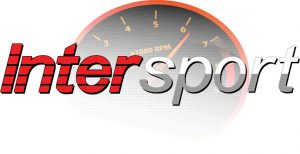 Ashburn, VA (May 2022) – Intersport Performance, Northern Virginia's preeminent luxury sports car showroom and European auto repair shop, is proud to be officially designated as an authorized dealer of Motul hi-tech engine lubricants. Motul pioneered the formulation of a 100% synthetic lubricant in 1971. Motul 300V engine oil, its flagship auto racing product, is celebrating its 50th anniversary. 
Environmentally friendly because its base stocks use organic, renewable non-fossil materials, Motul synthetic engine oil maximizes performance, reduces friction, and provides outstanding resilience and stability under extreme conditions. Motul 300V and the complete line of Motul automotive lubricants, fluids and additives are now available to the public at Intersport Performance in Ashburn, VA. 
European car technicians specializing in auto repair for British, German and Italian sports cars, sedans and luxury SUVs, Intersport Performance recommends Motul products for oil changes and factory scheduled interval service. Car owners who visit Intersport Performance for service will soon be able to relax in the Motul waiting area at the pre-owned auto showroom in Ashburn.
"Motul became our preferred engine oil and lubricant supplier because of the superior quality and performance of their products," stated Omar Hilmi, Intersport's owner and operator for the past 34 years. "Our customers demand the best products and services for their cars. That's why we recommend Motul," added Hilmi. 
Motul has been recognized for more than 150 years for the quality of its products, innovation capacity and involvement in the field of automotive competition. The company continues to expand its distribution network of authorized dealers throughout the USA.
About Intersport Performance
Established in 1999, Intersport provides high quality, European car care at its independent auto repair shops in Tysons and Ashburn VA. Known as Porsche experts, Intersport  specializes in delivering auto service, repair, detailing and paint correction for Aston Martin, Bentley, Land Rover, Audi, BMW, Mercedes-Benz, Ferrari and Maserati. Visit: Intersportperformance.com
About Motul
Founded in 1853, Motul is a world-class French company specializing in the formulation, production and distribution of high-tech engine lubricants. In 1989, Motul entered the U.S. market as Motul USA, where it has become well-known for its motorsports-derived automotive and powersports products. Motul is a partner to numerous manufacturer and racing teams with the goal of furthering its technological developments in motorsports. Visit: www.motul.com 
###